Flower shops prepare for Valentine's Day | News
SILVER SPRING, Md. (WUSA9) -- Valentine's Day is this weekend. The rush is on to get everyone their flowers on time.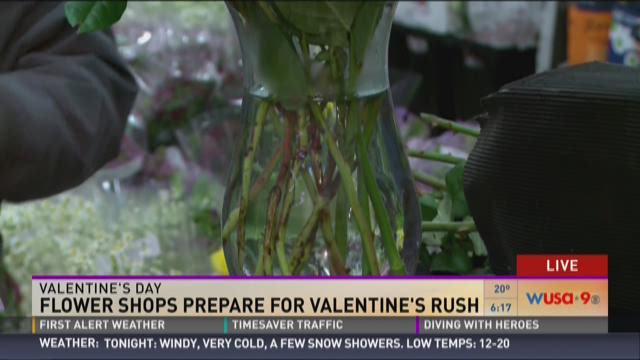 WUSA9's Nikki Burdine went to the Potomac Floral Wholesale in Silver Spring. She spoke with some of the busiest people in the business. 
Like this story? Like us on Facebook